Visibility is the most important element in outdoor signage. Signage and other graphics meant to be easily seen and understood at a distance should use a simple, contrasting color scheme that stands out clearly. Below are some examples of the most visible color combinations for a sign.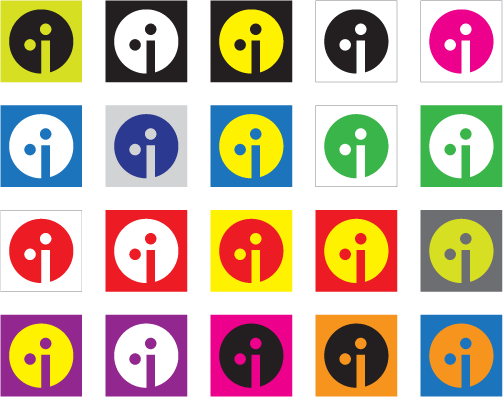 The best color combinations for signage
An easy way to test visibility is to simply print the sign on letter-sized paper and view it from an appropriate distance. One glance should suffice to quickly understand the sign's message and to determine the graphic's visual appeal.
One of the first considerations in choosing the right color combination is the level of visibility that will be created. By contrasting a light color font or graphic on a dark background or a dark font or graphic on a light background, viewers will be more drawn to your signage. Fonts should be legible and uncomplicated. The background or graphic should never overpower or distract from the actual message of the sign.
Since people react psychologically to various colors, you should choose the shades that most closely identify with your business or company theme. Warm colors tend to encourage people to feel comfortable enough to relax and linger. If you want customers or clients to spend extra time in your store or restaurant, you'll want to pick from a pallette of colors that have comforting layers of reds, oranges, and yellows in them. If you want your signage to be a real attention-getter, yellow is a universal favorite. You can pick a signature color such as hot pink or electric green. Strong reds and blues are always popular choices.
Does your business already have an established brand color? You'll want to work with that unless you are ready to completely overhaul your advertising format.
Do you want to psychologically impact potential customers by gaining their attention, stimulating their senses, or inspiring a certain positive response? What is most apt to motivate them? Orange, yellow and red are generally considered high arousal colors; and blues, greens, and violet tend to be lower in arousal response. However, within these families, entirely different reactions can be created by intensifying or lessening the shades.
Never let an intense background color or graphic overpower the most important message on your signage.
Work with contrasting complementary pairs for powerful impact.