Indigo Signs was founded in 1996 to be the premiere sign design, fabrication, installation, and service company in the Fargo-Moorhead and outlying region. Indigo Signs' mission is to provide excellent customer service in every form of communication with our customers from the very first sale to the necessary service work. With the unmatched experience to provide the most cost-effective on-premise advertising solutions available.
We have the largest staff of any sign company in the area, with offices in Minneapolis, Alexandria, and St. Cloud, MN and Fargo, Bismarck, Grand Forks, and Minot, ND. Our products are fabricated in Minneapolis, Fargo, and Minot, and our installation and maintenance crews cover the upper Midwest states, including Minnesota, North Dakota, South Dakota, Western Wisconsin, and Eastern Montana.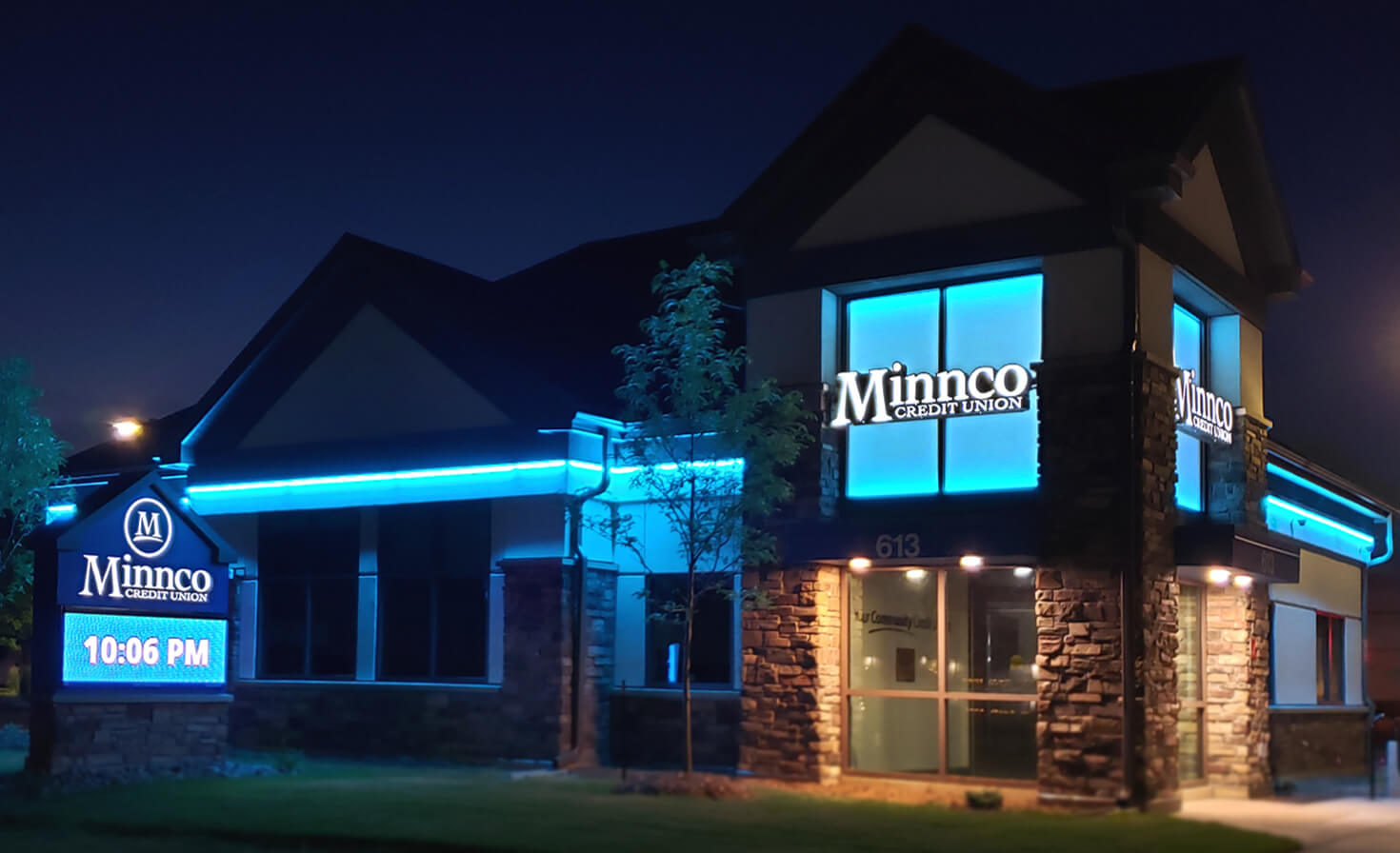 What We Do
Having a single source for all your signage needs reduces your stress and hassle in completing your project on time and on budget. So you can focus on what's important: your business. From interior signs to large pole signs, we have you covered with the most effective sign solutions.
We strive for excellence in all aspects of our working lives, from design, fabrication techniques, installation, and service work. The commitment to excellence is shown through various awards Indigo Signs has received over the years ranging from Sign Builder Magazine Sign of the Year to Fargo-Moorhead Addy Award Winner for Best Sign Design.
Our Core Values

At Indigo Signs, an IMAGE is more than a visible representation, a picture in your mind, or an idea of how someone or something is. We benefit both internally and externally from our IMAGE of Indigo culture. An acronym for Integrity, Makers, Action, Growth, and Experience, IMAGE describes who we are as a company.
Integrity: We are a company that leads by doing the right thing consistently.
Makers: We are craftsmen who focus on custom solutions for our customers.
Action: Our default is to get things done.
Growth: We are constantly learning so we can help our customers grow.
Experience: We create a superior customer experience because we are a team of experienced professionals.
Career Opportunities
We look for many qualities in the individuals we hire for employment: the ability to communicate effectively, a high level of organization, strong interpersonal skills, and so on. Regardless of an applicant's qualifications, we always look for one attribute in particular; the desire to provide high-quality products with excellent customer service.