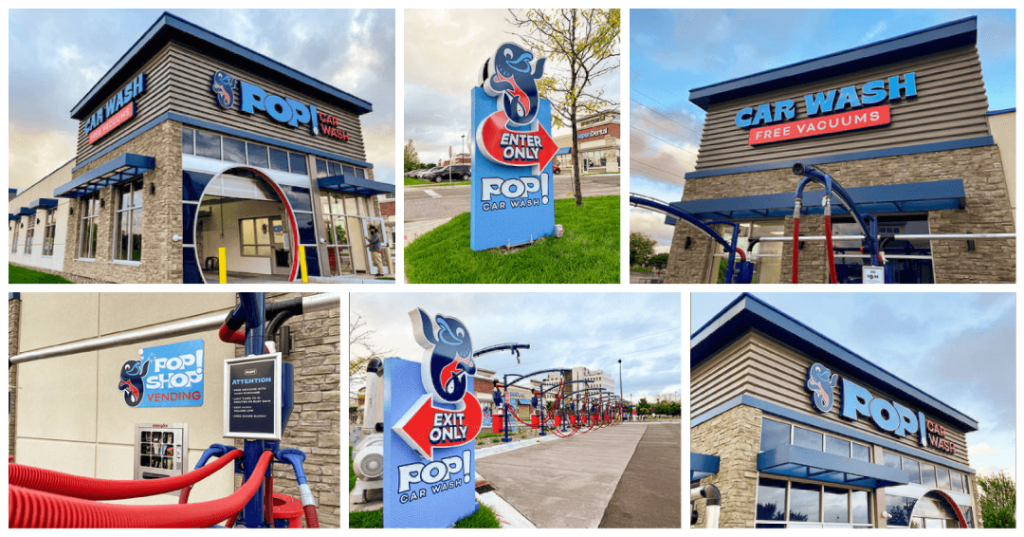 Pop! Car Wash | Brooklyn Center, MN
Signage that Pops! This opportunity came from a long-standing partnership with the owner, Matt Durand who utilizes Indigo Signs services for his Holiday Gas Station in Brooklyn Center. Pop! Car Wash was a new build near his Holiday Station Store. Pop! Car Wash required a "from the ground up" signage development process and approach.
As a new business, channel letters served as primary signage on four elevations, showcasing Pop! Car Wash to passing traffic, frontage road traffic, and parking lots serving surrounding businesses. Directional signage within the campus was needed along with gate-arms, vacuum cleaner ad spaces, and informational signage for car wash patrons.
This site was unique in the aspect of the variable types of signage required and the challenges of branding the Pop! brand into all components.
Durand stated, "Our patrons think we are a national brand because of Indigo's efforts, and we couldn't be more pleased with the signage package that Indigo Signs created for us…. This place is JUST AWESOME! Thank you [Indigo] for taking such great care of our signage and branding needs."